First things first: food is not why you'd go to Costa Rica! It sure has its own style, but compared to the rich flavors of Mexico, Costa Rican food is nothing alike. Also fine dining hasn't made it to Latin America yet, the closest Michelin restaurant is a 5.500 kilometer drive to San Diego in California.
That being said, it doesn't mean that the local food isn't tasty, on the contrary. Costa Ricans (aka Ticos) are great at simple home-cooking. The cuisine is known for lots of fruits and vegetables. Also you will find rice and beans in pretty much all the meals. A great factor therefor is that most dishes are relatively easy to recreate at home! One of my favorite dishes is the breakfast dish Gallo Pinto. Its bases rice and beans, but often served with eggs, plantains and other sides.
Two of my other local favorites are Tamales, which are a mixture of corn dough with vegetables and meat wrapped and steamed in a plantain leaf and Chicharrón. Chicharrón is fried pork belly, what's not to love? Also Chicharrón is often mixed with beans in a dish called Chifrijo (combination of chicharrón and frijoles). This is a great addition to my all-time favorite Mexican dish: nachos!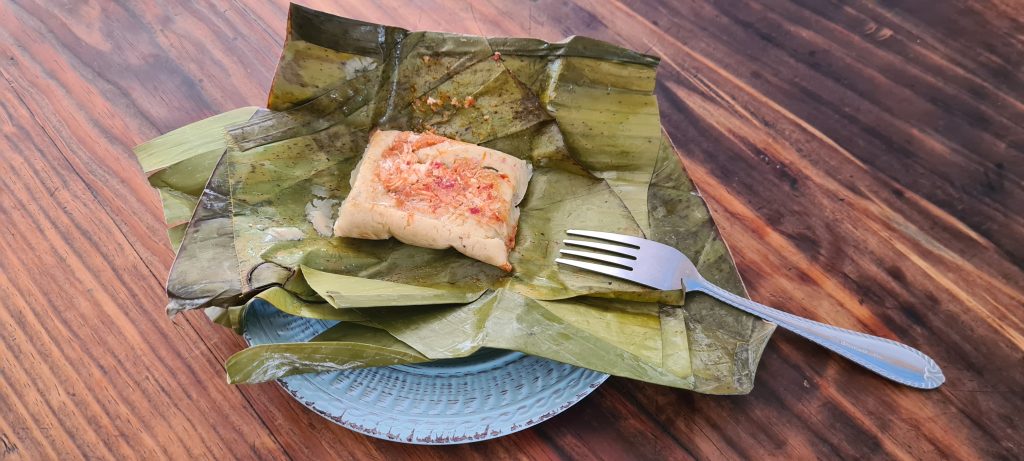 At home we have our own avocado tree, so there's never a shortage of those in the house. Also a mango tree is found here. At the time of writing they are most ripe and falling from the tree all the time.
What Costa Rica is known for is its coffee. It is one of the top export products and liked all over the world for its quality. The coffee is guaranteed to be good, because there's literally a law against bad coffee! Since 1989 it is illegal to produce any type of coffee other than 100% Arabica, which is the best possible bean. The local climate is ideal for growing coffee and a little online research thought me there are 8 different coffee growing regions. About time to figure out the differences and write about those in a separate story (thanks Alena for the tip).
Corona update
Costa Rica begins lifting coronavirus restrictions this month, but many businesses are staying closed. Theaters, cinemas, gyms and athletic centers will start opening up at 25% capacity. The curfew hours are still active, so fitness or movies can only be viewed during the day. Most personnel will receive additional training to improve conditions of hygiene and security for all customers. A lot of other stores have already opened doors according to the guidelines. The simple solution is to block 50% of the parking spaces, so only half the people can enter.